New Website Sparkles for Cleary Jewelers
Hires local web firm Montague WebWorks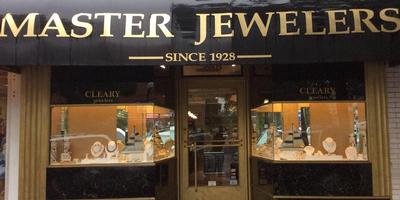 Owner Kerry Semaski had been wanting to set up a website for Cleary Jewelers for a while, so when Montague WebWorks owner Mik Muller walked into her shop a few days before Valentine's Day, 2017, she said "Hey, you're the web guy, right?"
They quickly set up a date for a formal meeting, and brought in local photographer Daniel Piasecki to shoot the photos of her stock. Within a couple of weeks the new website was up, and Kerry was happy.
During the training where Mik showed her how to edit the website she said "Hot diggity dog, this is so easy!"
Kerry was soon writing up calendar events and news articles to mail to her contact database, and share to Facebook.
"This was an easy decision, and Mik was great to work with. I'm very happy how things turned out" said Kerry.
Contact Kerry Semaski if you have any questions about Cleary Jewelers. 413-774-2833
Mik Muller can be reached at 413-320-5336
Posted: to General News on Thu, May 11, 2017
Updated: Tue, Aug 6, 2019